In this fast-moving digital world, time is everything! And let's be real, who wants to waste precious hours doing the same old tasks over and over again? Whether you're a small business owner, an entrepreneur, or just working a regular gig, you've likely felt the pain of monotony. But hey, don't sweat it - there's a simple solution that'll make your life easier: BotChief.
BotChief is the real deal when it comes to automation. You can create custom bots to take care of all sorts of tasks, from boring data entry to web scraping and even email marketing. And that's not all - social media management, content creation, you name it, BotChief can handle it! There's no limit to what you can achieve with this bad boy - let your imagination run wild!
So, how can you use BotChief to revolutionize your workflow and automate a multitude of tasks effortlessly? Here's a step-by-step guide.
Step 1: Download and Install BotChief
The first thing you gotta do is to get your hands on BotChief by downloading and installing it on your computer. Lucky for you, it's compatible with Windows and you can snag it from our website. Easy-peasy, lemon-squeezy!
Step 2: Familiarize Yourself with BotChief's Interface
Now that you've got BotChief up and running on your computer, it's time to dive in and get cozy with its interface. Don't you worry, though, it's a piece of cake! Even if you're a total newbie to bot-making, BotChief's interface is designed to be user-friendly and intuitive. You'll be creating bots like a pro in no time!
Step 3: Create a New Bot
To create a new bot, click on the "Create&Open" button in the BotChief interface. There you can begin building your bot.
Step 4: Add Modules to Your Bot
BotChief comes with a library of pre-built modules that you can use to create your bot. To add a module, simply drag and drop it into the workflow editor. You can customize each module to suit your specific needs by configuring its settings.
Step 5: Test Your Bot
Now that you've created your bot, it's time to put it to the test! Don't worry if you run into some bumps along the way - BotChief has got your back with its built-in debugging tools. These tools will help you spot and fix any problems that pop up during testing, so you can fine-tune your bot until it's running like a well-oiled machine.
Step 6: Integrate Your Bot into Your Workflow
To get the most out of your bot, you need to seamlessly integrate it into your workflow. BotChief allows you to schedule your bots to run automatically or trigger them manually as needed.This way, you can kick back and relax while your bot does all the repetitive tasks. Say goodbye to endless hours of tedious work and hello to a happy and efficient workflow!
Step 7: Keep Your Bot Updated
Finally, it's important to keep your bot updated with the latest features and modules. BotChief is constantly updating and improving its software, so make sure to stay informed of any updates and new releases.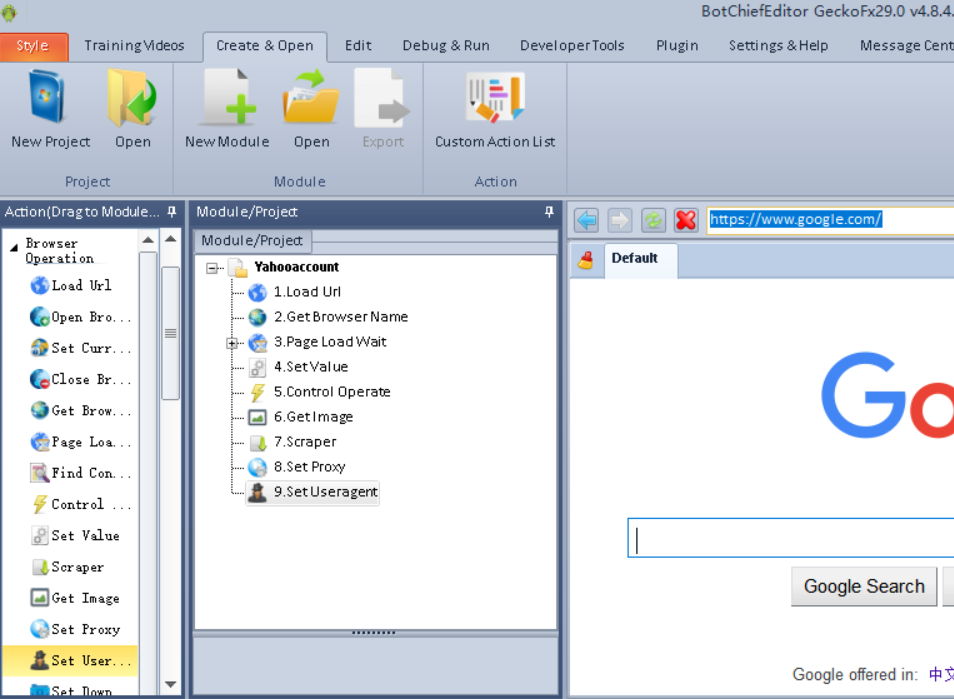 In summary, BotChief is an exceptional automation tool that has the potential to enhance your workflow and streamline various tasks effortlessly. By adhering to these fundamental steps, you can devise bespoke bots that manage an array of tasks, including data entry and social media management, liberating your time and enabling you to concentrate on key aspects such as expanding your enterprise and accomplishing your objectives.